Hydraulic lift Manufacture
Choose XYZLift, Your Trusted Manufacturer of Customized Hydraulic Lifts at Competitive Prices for Safe and Reliable Solutions.
Lifting Solutions We Provide
Comprehensive Workwear Solutions for Every Industry Need
Custom Lifts That Suits Your Need
Our professional design and manufacturing techniques enable us to put forward optimal standards including:
Discover XYZLift's Factory Strength
Your Reliable Source for High-Quality Hydraulic Lift Platforms
Our Expertise from Order to Production Completion
Our employees possess over five years of industry experience and pay meticulous attention to every detail, ensuring the delivery of satisfied products
Guaranteed Safety With Our Lifts
Hydraulic lifts are manufactured in accordance with certificate requirements and meets the local safety regulations of our customers.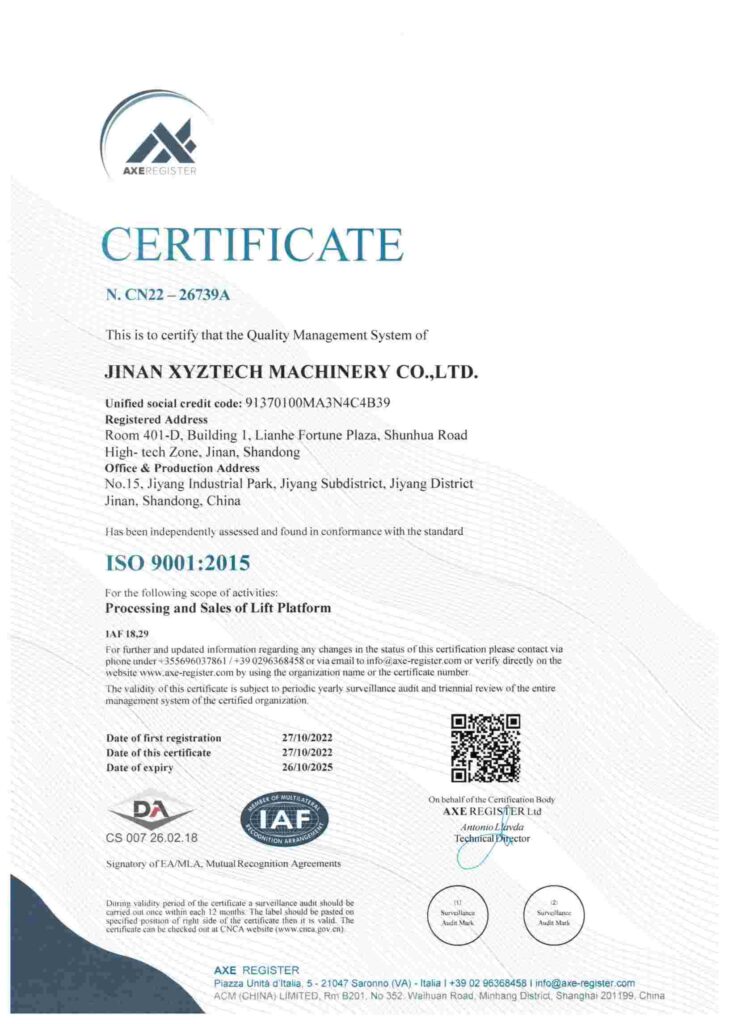 Our quality management follows ISO9001-2005
EN 81-41 for Home lift and Vertical Platform Lift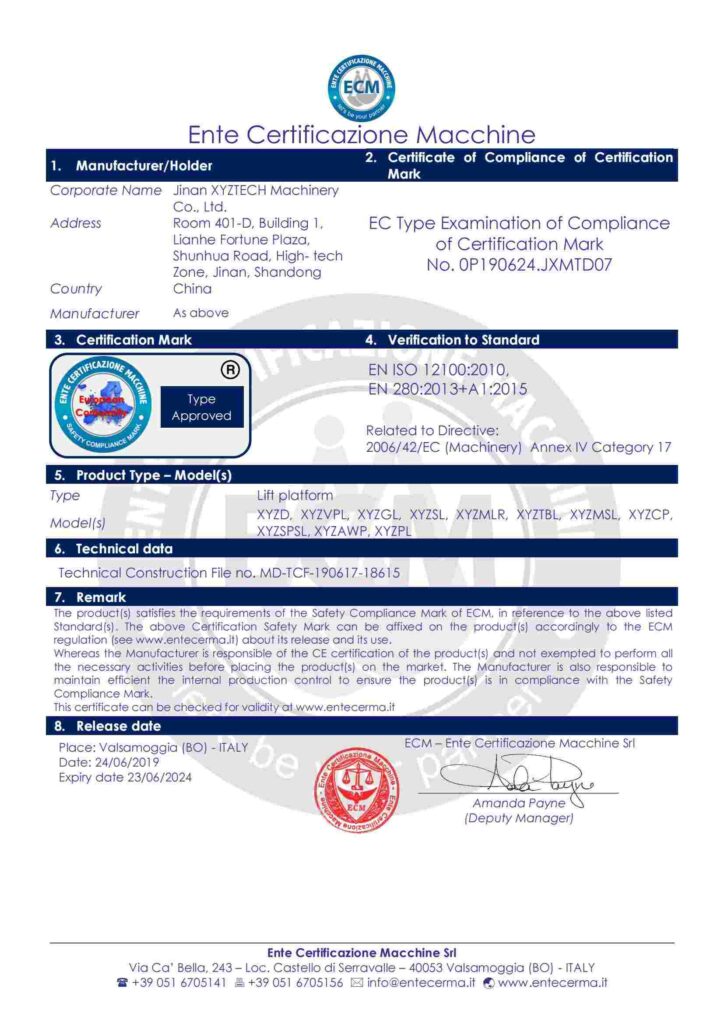 XYZLIFT-CE(18615)0P190624.JXMTD07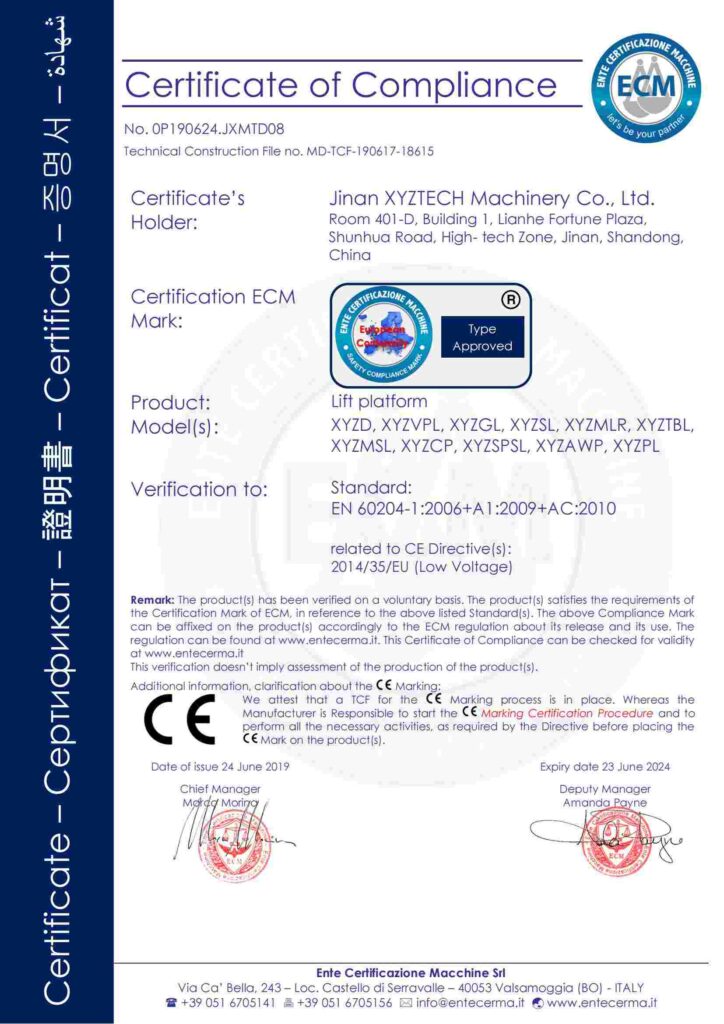 XYZLIFT-CE(18615)0P190624.JXMTD08
See why our customers keep coming back
Supply installation site picture. XYZLIFT make 3D design for you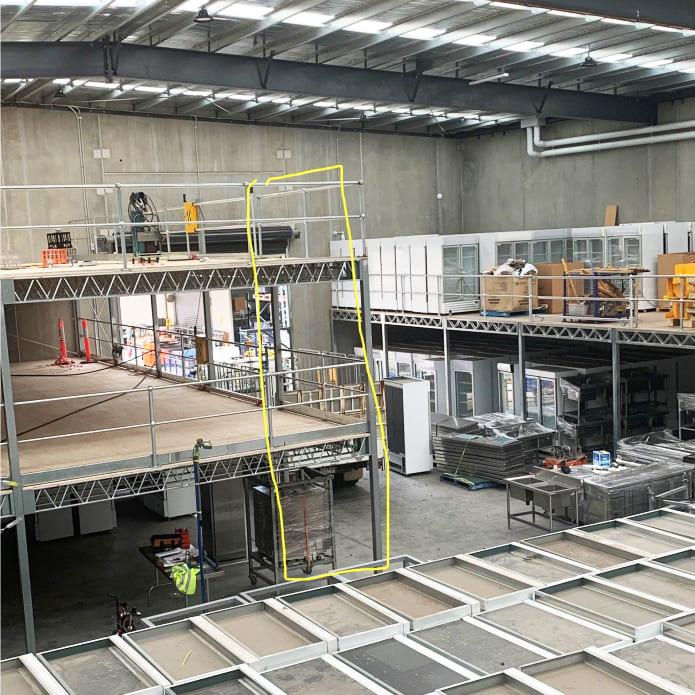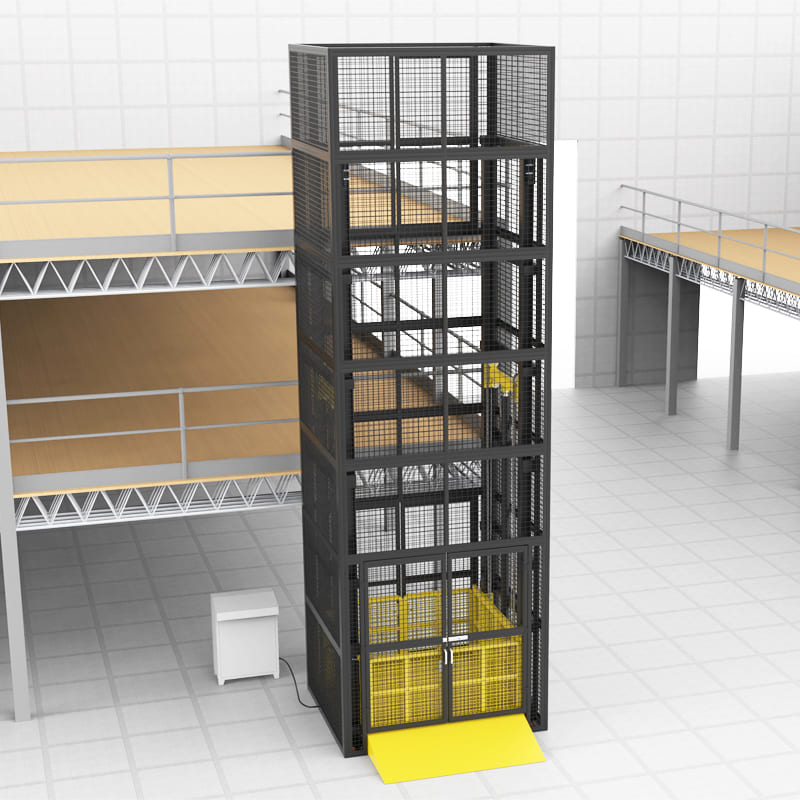 Thank you for your interest in XYZLIFT and lift solutions. We would be delighted to assist you further and provide you with the necessary information and support.